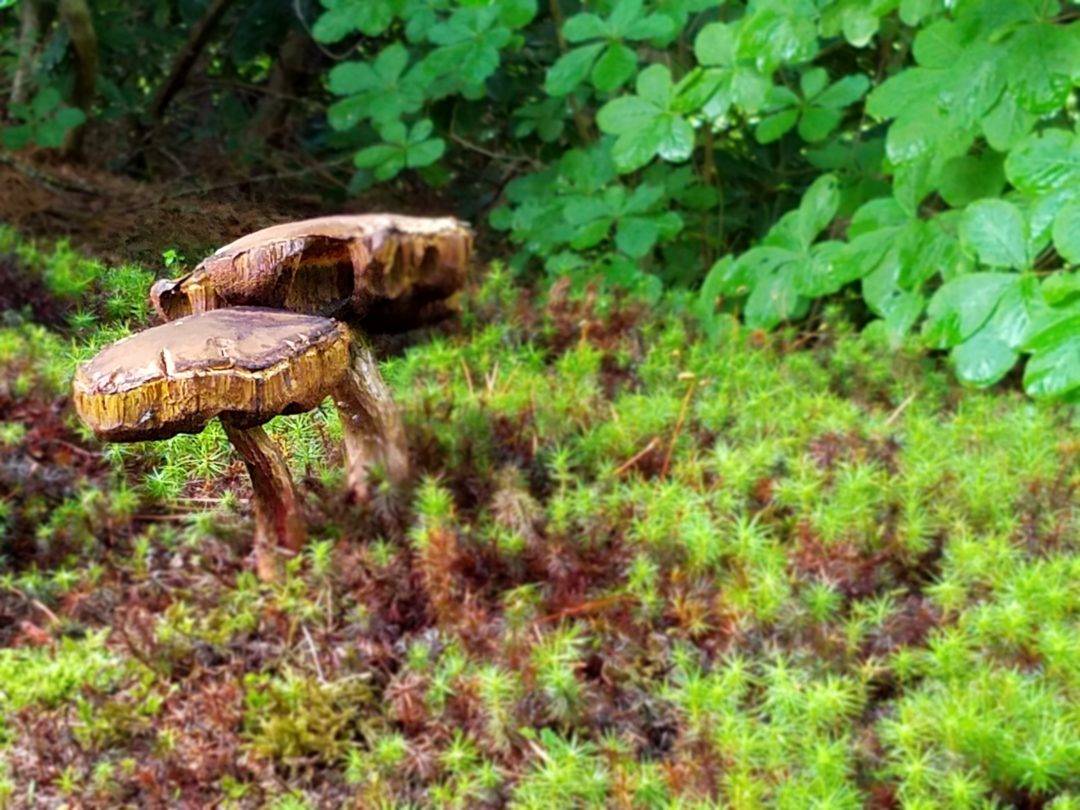 On our recent trip to Acadia, I wanted a souvenir.  Not one that would be ordinary though.  One that I could use, something functional.  I found a hand-bound leather journal and my expectations soared.
It is beautiful and soft and I love it.  Except for the paper.
It looks and feels like watercolor paper, but it sure doesn't work like watercolor paper.  The first time I started putting paint to the page, it beaded up.  And then bled through to the back side.
Dismayed, I tried to cover the bleed with white gouache.  That didn't really work, but it did take to the page and I realized that I could change my expectations of this journal from watercolor to a gouache travelogue.
The front page will be a gouache, pen and ink sketch with a little bit of my written nonsense and the back will hold trinkets of the travels.
It is still perfect, but a different perfect than I anticipated.
The Sketch that Changed Expectations
My sketch is of two mushrooms I found tucked away in the Asticou Azalea Garden in Northeast Harbor, ME.  They intrigue me as they are so woody and look carved rather than grown.  This is the original photo:
And this is my rendition of the scene using pen, ink and gouache instead of full watercolor.  Full disclosure, I kind of DIY my gouache by mixing my watercolors with white gouache.  Pretty sure it still works the same, but just in case…
I added my little words of nonsense wisdom to the bottom of the page.  This serves two functions, one a little bit of written journaling, and second, as a reminder for the next time we are in that area.  I hope to use this to guide our travels for the future as well as record our past experiences.
Hope you enjoyed my little bit of rambling this morning and that you will join me again soon!