Living
Roadtripping: Wisconsin to the Soo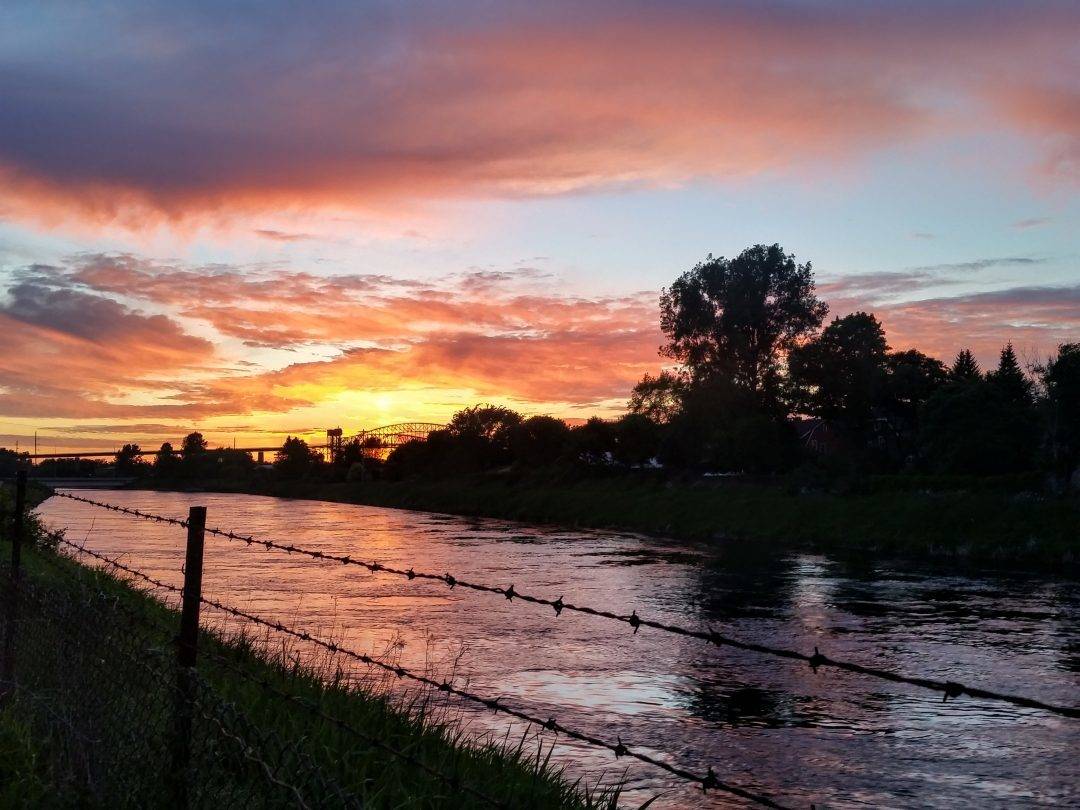 Looking back on this summer, I realized I left off halfway through my story of the Great Lakes Road Trip and the last stop we talked about was way back in Milwaukee!  Well, we headed out of Milwaukee bright and early and rolled through the Upper Peninsula of Michigan to Sault-Ste-Marie, also known as the Soo.  I think that's pretty catchy.
Breakfast in Eden
With a roughly six hour drive ahead of us, we got on the road with the intent of driving a little way and then stopping for breakfast when we found something that matched our tastes on Google Maps.  We drove for about an hour and a place called the Eden Grill popped up in Fond du Lac, WI.  I mean, it sounds like paradise.  So we head to the Eden Grill and find that it is in a gas station complex.  I do have a rule against eating where I get gas, but I was hungry.  The food was fresh and good and there were certainly large portions, but Wisconsin is known for cheese and it didn't disappoint.  I was fearful that A.D. would clog an artery on the spot.  Eek!
A Superior View
After our tummies were full, we powered through another 5 hours of driving.  Along the way, we saw a sign for Pictured Rocks National Lakeshore.  Now, when we started this trip, it wasn't called the Great Lakes Road Trip.  I knew with a slight detour to this seashore, it would change the perspective of the trip and get us a great view of Lake Superior and some movement for our day.
Since we knew nothing about the Pictured Rocks National Lakeshore, we stopped at the visitor center to get a sense of what we needed to see while we were there and what was possible with our time.  We determined that would see Munising Falls, Miners Falls and Miners Castle before we had to leave and got back on the road.  Each of the falls and the castle were just short walks and while it wasn't a big cardiac boost for the day, it sure felt good.  Were we to head back that way again, I know we would take more time and likely get a cruise on the lake so we could see the other waterfalls and the beauty of the lakeshore.  It is really quite lovely.
On to the Soo!
Back on the road for the last two-hour stretch of the day, we arrived in the Soo just before 9 pm and ventured out to find some food. We ended up at the Wicked Sister, which seemed like the only place that didn't serve pizza and was still open.  A.D. and I both elected to have burgers, his the Drunken Cow and mine being the Dirty Uncle.  Both were quite inventive in their names and toppings, and were good, though not the best we've ever had.  It's hard to top the best burgers though, so credit.
That was the end of our adventure for that day, be sure to join us again for The Soo Part 2 to Sudbury!