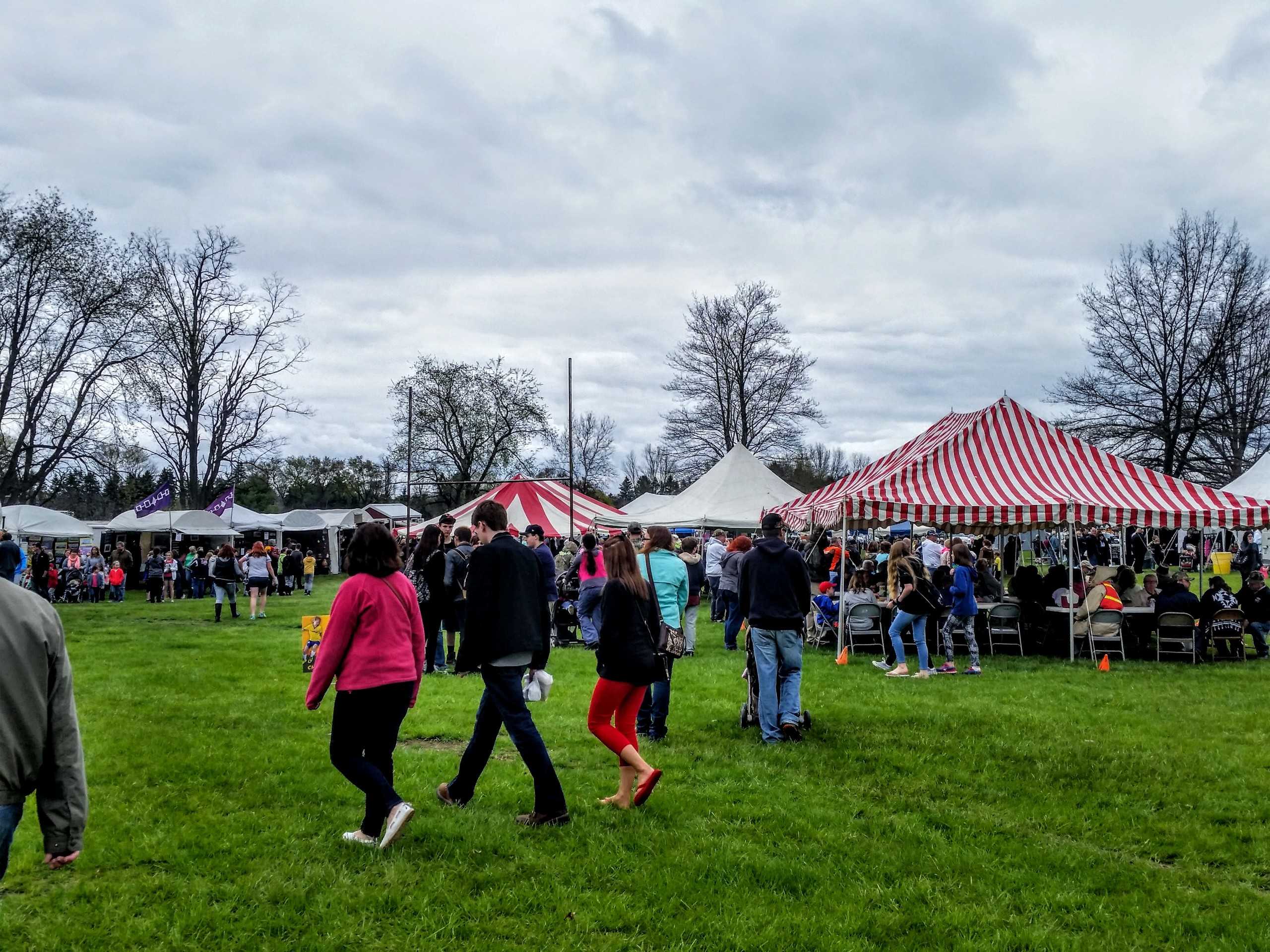 The last weekend in April holds special appeal for me as I have come to enjoy attending the Athens Art Festival.  This started a few years back when A.D. was first doing art shows and I accompanied him for all the shows.  It was one of the best shows with fine hospitality and a fun blend of art, food and entertainment.  The past two years, we have not participated as vendors, but rather supported the other artists.
Each year I ensure I have a little extra spending money to head to the festival with so that I can buy one or two pieces.  This year is no different and I nagged A.D. incessantly in the weeks preceding the event to make sure I wouldn't miss out.
We have a couple of artist friends that we stop by to see, Louis Q. Photography anBarbie the Welder, both of whom are local artists who merit a closer look if you are at the festival.  We also took time to get to know a couple of other vendors a little better and found my piece for this year.  I must say that I was disappointed as I wanted to personally thank Paul Bozzo as he inspired a lot of my work last year and has such great YouTube tutorials.
Angel Art Pottery
I have several of Angela Cartwright's pieces in my pottery collection and I plan to add more.  Her work is simple and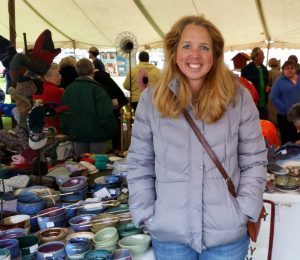 beautiful and has held up wonderfully within my kitchen, which is always a compliment.
The first piece I obtained was just before Thanksgiving 2015 and it was a shallow dish that I used to make my famous Onion Gratin.  It is a beautiful green and brown with little handles on the side and I just love it!
I have subsequently been gifted a small bowl and what I believe is soap dish, but I use for lemons when we serve fish to guests.  She is from Lodi, NY and typically has several pieces for sale at Millport Landing in Millport, NY.
I always recommend stopping at the Landing to say hello to Margie and get some fresh-baked cookies, but I digress!
Mark R. English: Contemporary Metal Sculpture
Every year I have attended the Athens Art Festival, whether as a vendor or a customer, I have been intrigued by the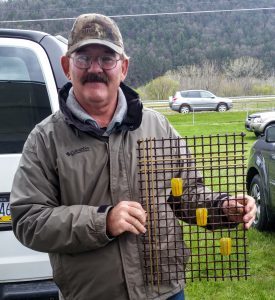 metal sculpture of Mark R. English.  It is unique and well made and this year,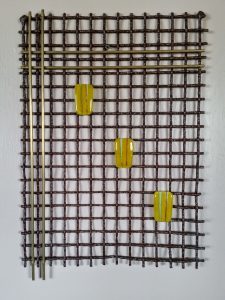 I got to walk away with a piece!  Most of his work is outside of my price-point, but as my eyes fell on 'On the Grid', I shared with A.D. that I really liked it and he commented on the fact that it was within budget.
As I do, I walked on and continued to review my options. And then I came back and we bought it!
I was so excited for this that I hung it immediately  and it will be the artwork that greets everyone on entry.
So that was the story of this year's Athens Art Festival, be sure to take a short drive there if you are available, or pencil it into the calendar for next year!
Thank you to all of the artists at the Athens Art Festival and always support your local artists!