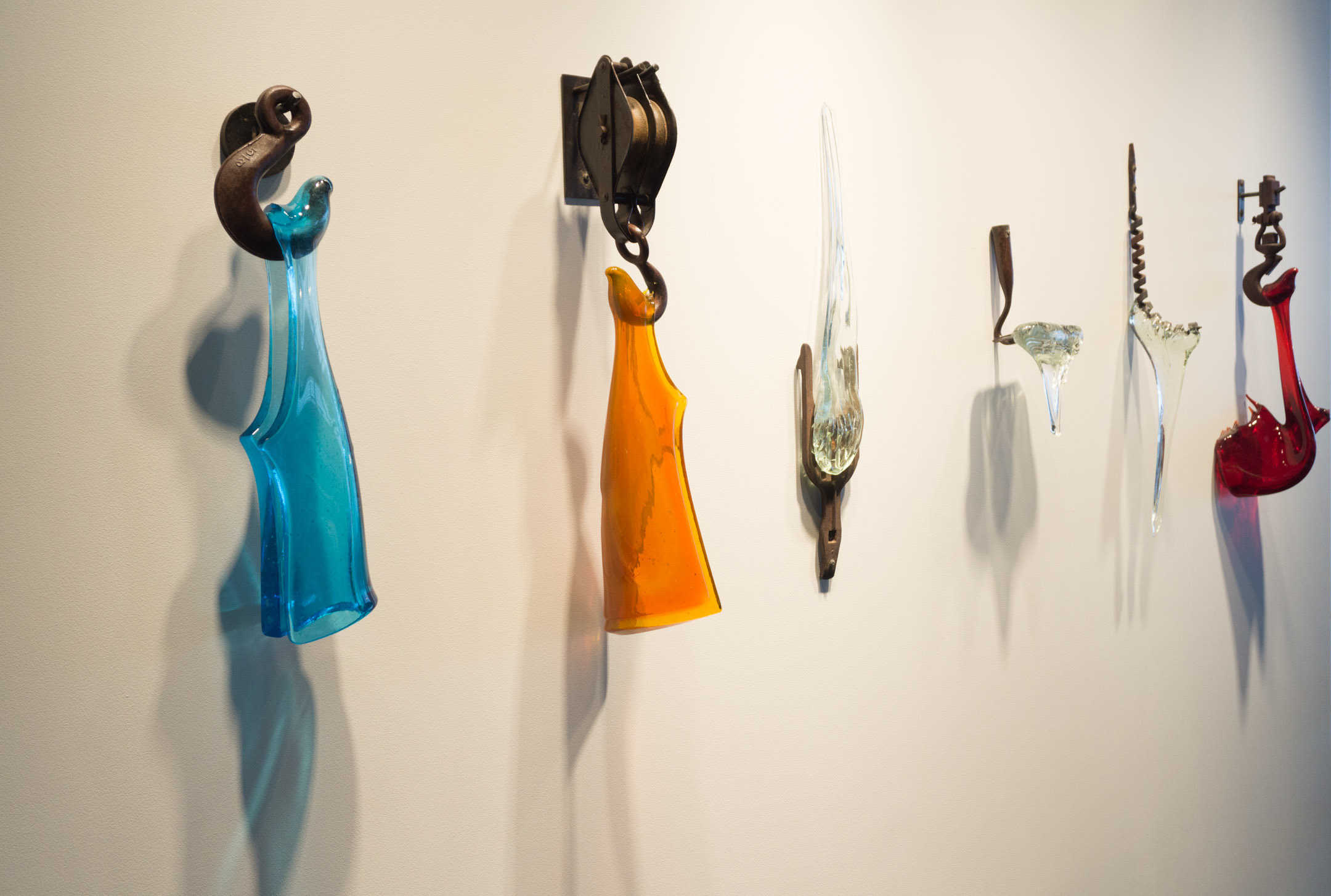 As I shared last week, I have decided that I need to be a tourist in my own town  and this week, A.D., Ashley and I went to the Corning Museum of Glass in Corning, NY.  I had a blast and learned more about glass, art and photography!
I have been to the museum several times in my life, mostly around school trips.  It was closest to where I grew up and such things are fodder for the end of year outing.  The thing that is different is they have expanded with a new wing, Contemporary Art + Design.  You know it's trendy + new when there is a + sign connecting.  It just is.
The Contemporary Art + Design Wing
Enough silliness, I really liked the art in this new wing.  I liked the design of the new wing with its stark whiteness and flowing architecture.  It was a beauty in and of itself.
A.D. and I later discussed the composition and balance of the photo and which one was better in that aspect.  I chose unwisely. It was a learning experience and that is always a good thing, and I now see that the one on the right truly is more balanced.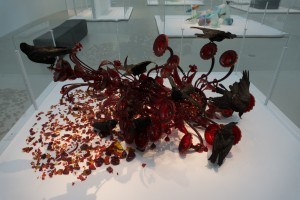 A.D. and I determined that our favorite piece was by Spanish artist Javier Perez, titled, 'Carrona (Carrion)'.  It is gory and fascinating and we thought it was the most interesting glass art we have ever witnessed.  Ashley was curious what his therapist thought and this made me laugh. Possibly out loud.  In an art museum.  We have fun.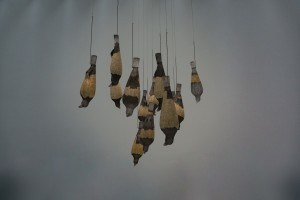 A.D. and I agreed too that our second favorite piece was '13 Crows' by American artist Michael Rogers.  We have extremely similar tastes, bizarre, but similar.
Ashley's favorite was by American artist Debora Moore, entitled 'Host IX-Epidendrum'.  I somehow missed this one, so I don't have my own photo to share.
In sum, I feel like this was a good experience on a lot of levels as I learned about composition, balance, how to better adjust ISO vs. shutter speed vs. F-stop to get a better quality picture with more usable data and prevent the graininess seen in a lot of earlier indoor photos.  I also did some of my own editing in Lightroom to get rid of reflections and the glass barriers that surrounded the artworks.
Be a Tourist in Your Town!
For those of you inspired to be a tourist in your own town, let me know what your gems are by posting a link in the comments!  I would love to learn more places to visit as we roam around the country.
We have big plans for the coming year and I love to find things that are off the beaten path or local faves!