Food
A Quick and Easy Buffalo Chicken Pizza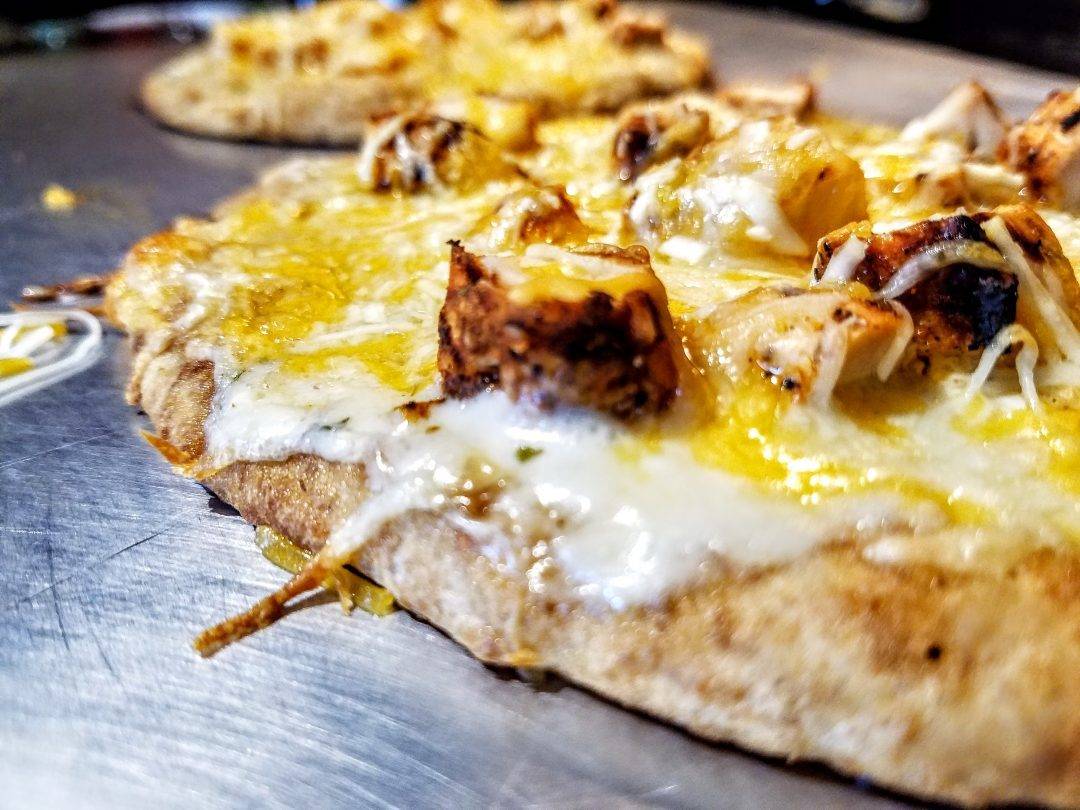 We eat a lot of chicken and with only two of us in the house, there are often leftovers.  With an undying love of hot sauce and pizza, comes this version of a quick and easy Buffalo Chicken Pizza!
I didn't think this was much of a special recipe until we shared it during a recent trip and it was requested afterward. Sometimes we take things for granted.
Buffalo Chicken Pizza (Makes 2-3)
Pizza Crust of choice (we prefer to use 2-3 Kontos Multigrain Flatbreads)
Olive Oil
Hot Sauce (we use Frank's RedHot, but you can use Frank's Wing Sauce if you like it milder)
Blue cheese dressing
1 – 1 1/2 c chicken, pulled or cut apart
1/4 c blue cheese crumbles
1 c shredded cheese (Mexican Blend works well with Monterey Jack, Cheddar, Asadero, and Queso Quesadilla)
1/4 c shredded parmesan
Preheat oven to 425 F or heat up your grill*.
In a small bowl, mix the chicken, blue cheese crumbles and enough hot sauce to cover.  Set aside.
Place crusts on a large cookie sheet and rub in a shy tablespoon of olive oil on each, getting to the edge.
Pour on 1-2 tablespoons of your favorite blue cheese dressing and spread to the edges.
Divide the chicken and hot sauce mixture to each pizza crust and spread evenly.
Sprinkle the shredded cheese over each pizza, more or less depending on your tastes.
Sprinkle the parmesan cheese over each.
Bake for 10-12 minutes or until cheese is lightly browned and bubbly.
Serve.
*If you use a pizza stone on the grill, use low heat on the covered preheated/and stone. Do not preheat the grill then add the stone. The stone needs to be in the grill when you start it or it will shatter (learned it the hard way).  On the grill the pizza takes only 6-7 mins and has a crispier, crunchier crust and a nice smoky flavor.
Now, this is not a recipe for people who can't eat hot sauce pretty straight.  It's spicy.  You can take it down a notch with mild sauces, but I can't vouch for it being quite so good!