Food
Homemade Beef Jerky: Island Spice Marinade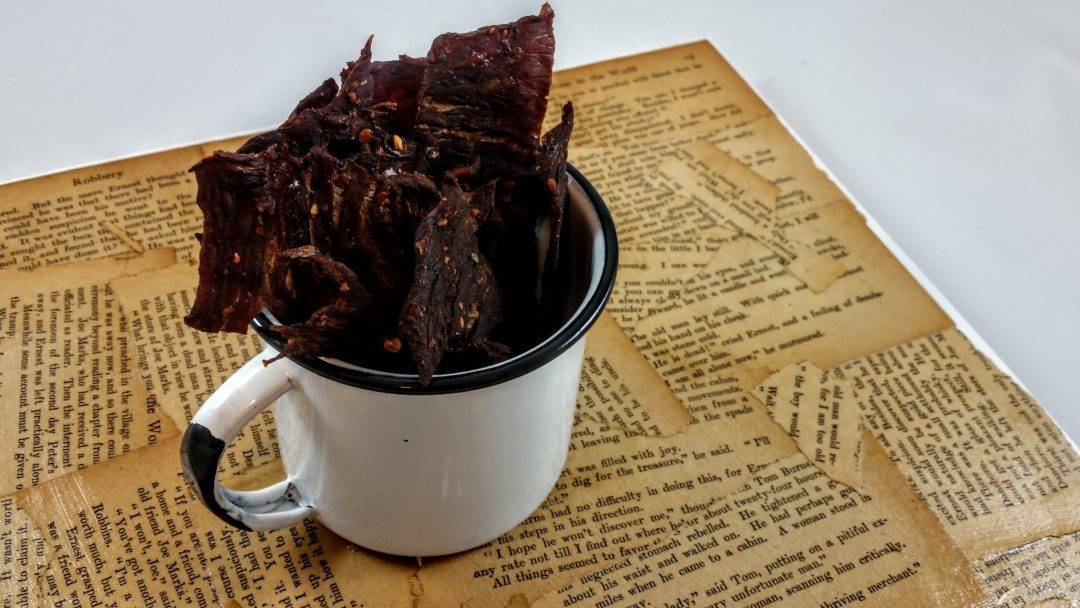 Last month I shared my first go at homemade beef jerky.  In preparation for our trip to Maine, I explored other options with the Island Spice Marinade.
A.D. and I are fans of Jerk seasoning and I am particularly a fan of the added dimension that allspice and cloves can provide to a dish.  I wanted something reminiscent of sweet through spice tones versus sugars and I think the blend of allspice, cinnamon and cloves hits the spot.
Island Spice Beef Jerky
~1 lb top round beef, sliced into 1/4″ thick 'ribbons'
2T granulated garlic
1/2 c soy sauce
1 1/2 t allspice
1 t ground pepper
1 pkt stevia
1/4 t cayenne pepper
1/2 t ground cinnamon
1/2 t ground cloves
1/2 c red wine vinegar
In a zipper bag or appropriately sized non-reactive container, mix the marinade ingredients and add the beef ribbons.
Cover (or zip) and let marinate for 1-2 days.
Dehydrate at 165F for appx 3 hours or until your jerky is dried, but not brittle.  If you're looking, I'm partial to my Nesco SnackMaster Pro Food Dehydrator as it is economical and works well for a novice.
There was excellent feedback from everyone on the trip for this recipe and am definitely planning on keeping this in the rotation and hope you enjoy as well!