Food
PFF: The Secret Fruit Salad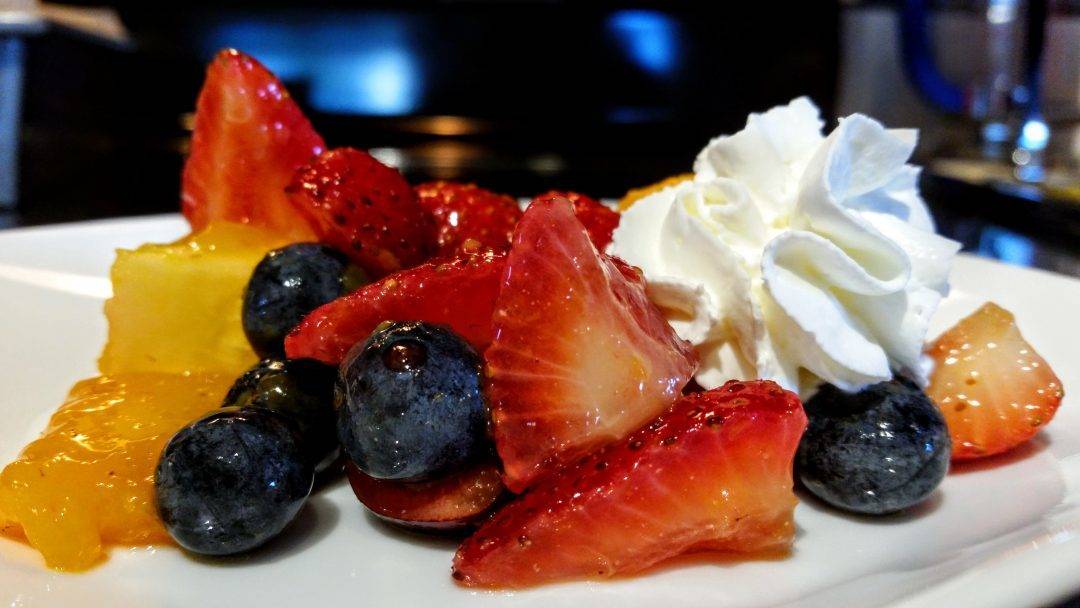 I have never made fruit salad…until today!
In my research to complete this simple dish via Pinterest, I realized that a simple ton of different recipes exists for fruit salad. My criteria were slimmed by both my own distaste for marshmallows and fluffy stuff in my fruit salad as well as my niece's request for a 'just fruit' salad.  Challenge accepted.
So this is a little bit of a different Pinterest Find or Fail (PFF), as while I found the idea on Pinterest, I don't have the desire to fail on this dish to pass.  So I found a recipe that seems reasonable on Rachel Schultz:  On Homemaking that I adapted to my particular fruit desires.  I really wanted mango!
Vanilla Pudding on my Fruit Salad?
1/2 pineapple, cut, cored and cubed
1 pint blueberries
1/2 pint cherries, pitted and halved
3 mangoes, just cut as best you can
1 # strawberries
1/2 packet instant vanilla pudding
Pile all the cut fruits into a large bowl.
Sprinkle half the instant vanilla pudding on top; fold gently.
Sprinkle the other half of the instant vanilla pudding on top again, fold gently.
Serve immediately, or refrigerate for the next day (it will have made its own syrup).
Enjoy!
I love the hint of vanilla and sweetness in contrast with the bright, fresh fruit.
In all, I would have to say I rate this a Pinterest Find!  I hope you find it just as delightful!
P.S.  Remember that Nesco Food Dehydrator I got?!  Well, I took the leftover fruit salad and sent it for a buzz in the NutriBullet and am now making my very own fruit leather!  I can't wait!
As always, I am an Amazon Affiliate and if you want to support my work, please click on the links above or find anything that I use and write about on my OmniaSubSole List!