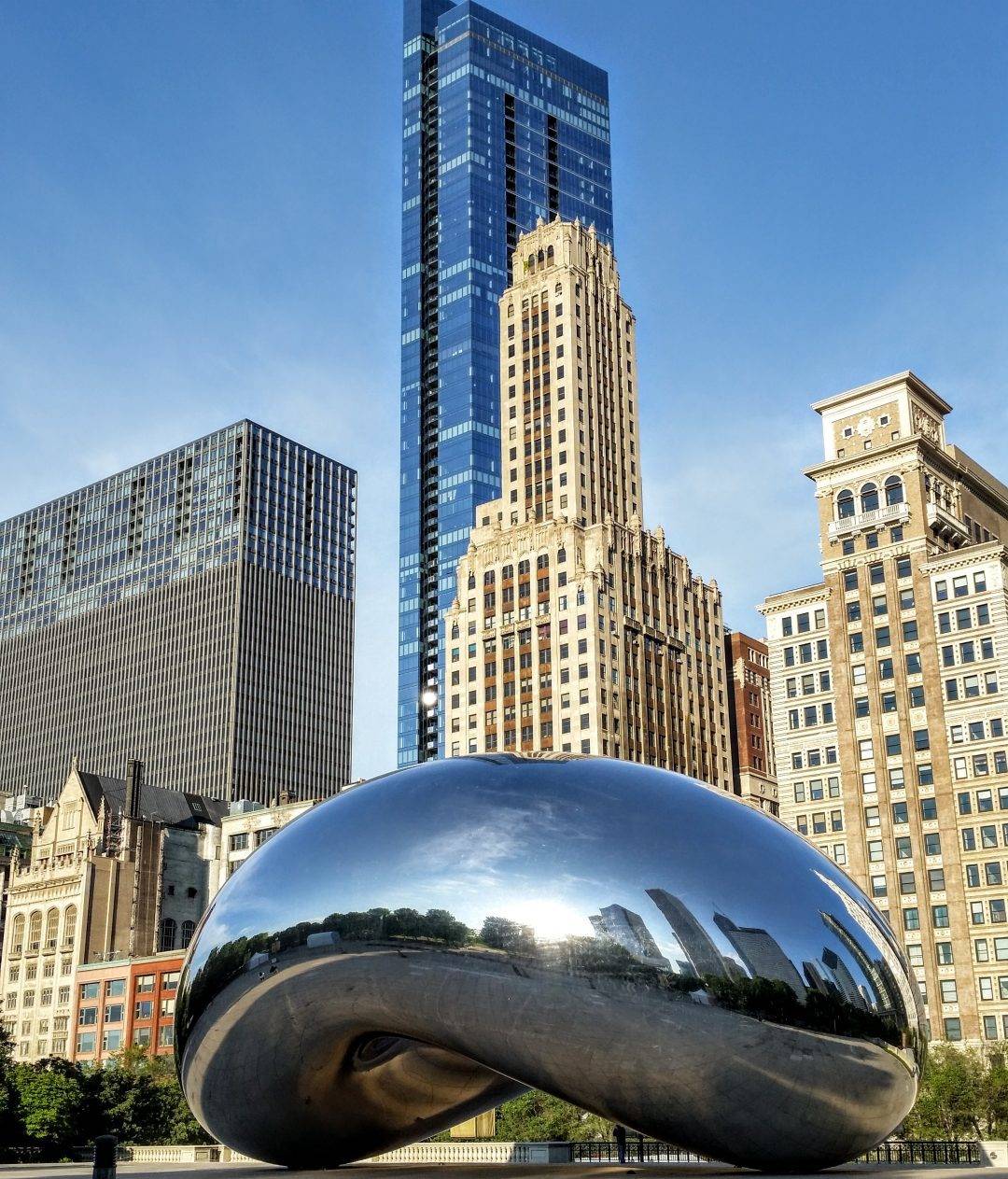 We rarely stay directly in the city we are visiting and our trip to Chicago is no different.  You can usually save a couple hundred and get reasonable accommodations by staying in a nearby town.  We picked a hotel in Rosemont, IL proximate to the Blue Line and spent $10 each for a day pass for the 'L' to get us in and out of the city.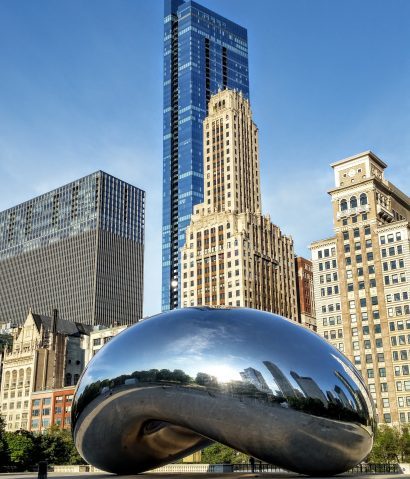 Early Morning in Chicago
Meeting other Arcanists at Cloud Gate, we set off on a little photowalk.  Enjoying the parks, art and architecture as we moseyed along the Riverwalk,  hunger panged, and we made the short walk to Yolk.
Now, typically we don't eat at chains, but we made the exception for two reasons:  Scott recommended it and we didn't know it was a chain.  I'm glad we went.  The food was very flavorful, well prepared and unique.  Eyeing the menu, I spotted the Chilaquiles Verde and the spicy pepper symbol.  Intrigued, I also saw an add-on of chorizo and went for it.  The portions here are large, but I ended up eating every bite.  Delicious!  While I was full, I knew I had plenty of fuel for the long day of walking ahead.
A Delightful Interlude from the Sunny Skies
Back on our feet, we returned to the Riverwalk area and made our way toward Buckingham Fountain.  The fountain is a memorial from a sister to her brother and is representative of Lake Michigan with the four seahorses symbolizing the four bordering states.  It is lovely.
The group had walked by the Art Institute of Chicago several times by this point.  As someone who is very interested in art, there was some discussion about taking the time in the museum.  An arcanist, Dierdre, offered to take me in as a guest under her membership and I'm so grateful for her insistence!  Beyond having me as a guest, she was so well-versed in the history of many of the pieces and in art, that it was like having my own personal guide!  Fun fact: The Chicago Art Institute holds the title of the Best Museum in the World as voted by TripAdvisor in 2014. Having been to my share of museums, I can say that it is a warranted title.  It is truly spectacular and I'm so pleased to have this experience!
Experiencing the Taste of a Town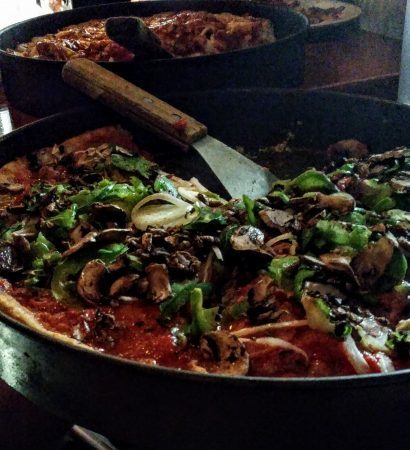 Meeting back up with the rest of the crew, we headed off for dinner.  A.D. and I, both life long New Yorkers, never had a deep dish pizza and the group ended up at the original Pizzeria Uno.
Now, A.D. and I regularly note the magic of debate on the merits of New York vs. Chicago style pizza in popular media.  After having both, I can honestly say I don't get it.  It is like comparing apples to oranges.  The two pizza styles aren't even the same dish and are both wonderful in their own right.  I love super thin and crispy New York style and the deep dish pushed up nostalgia for tomato dumplings while eating the Chicago style.  They are both fantastic.
With that said, I expect some hate mail from both camps, but will remain stead on the opinion that they are both great.