Art
Sketchy: Gettysburg National Military Park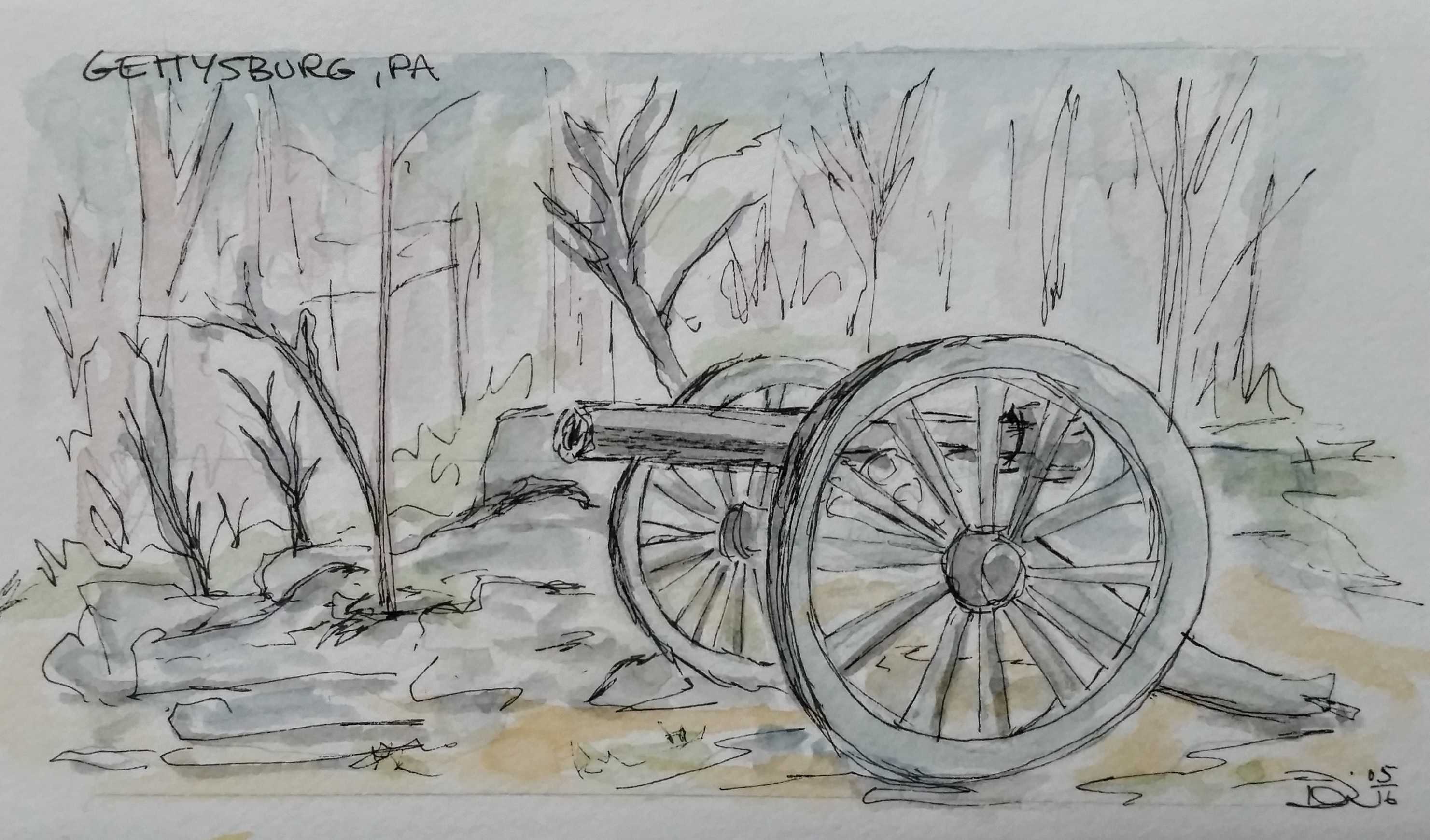 This sketched scene is from our visit to the Gettysburg National Military Park in April 2016.  Since I have already written a bit on this visit, I would encourage investigation into earlier posts for more of the back story.
Gettysburg:  A Cannon on Little Round Top
The day was gray and drizzly, so instead of looking at taking many photographs for their own purpose, I decided to get some scenes for later sketchy fun.  This is one of those scenes and it is a cannon on Little Round Top pointed toward Devil's Den.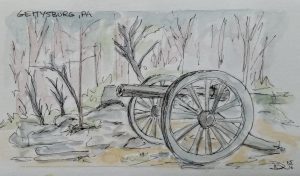 I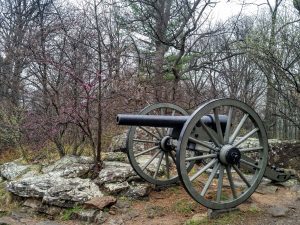 am consistently amazed when I learn of the stories surrounding Gettysburg that people were as brave as they were as I wonder if I could have taken orders to do the same.  I hope to never know.
This sketch was completed on 14o lb watercolor paper in a Handbook Art Journal with Micron Pens and Windsor & Newton Cotman Watercolors.  I did find some difficulty with the roundness of the wheels, but I figured it ended up kind of fun and went with it.  Perfection is not the object.
As always, I would love the support of using my Amazon Affiliate link and I thank you entirely!