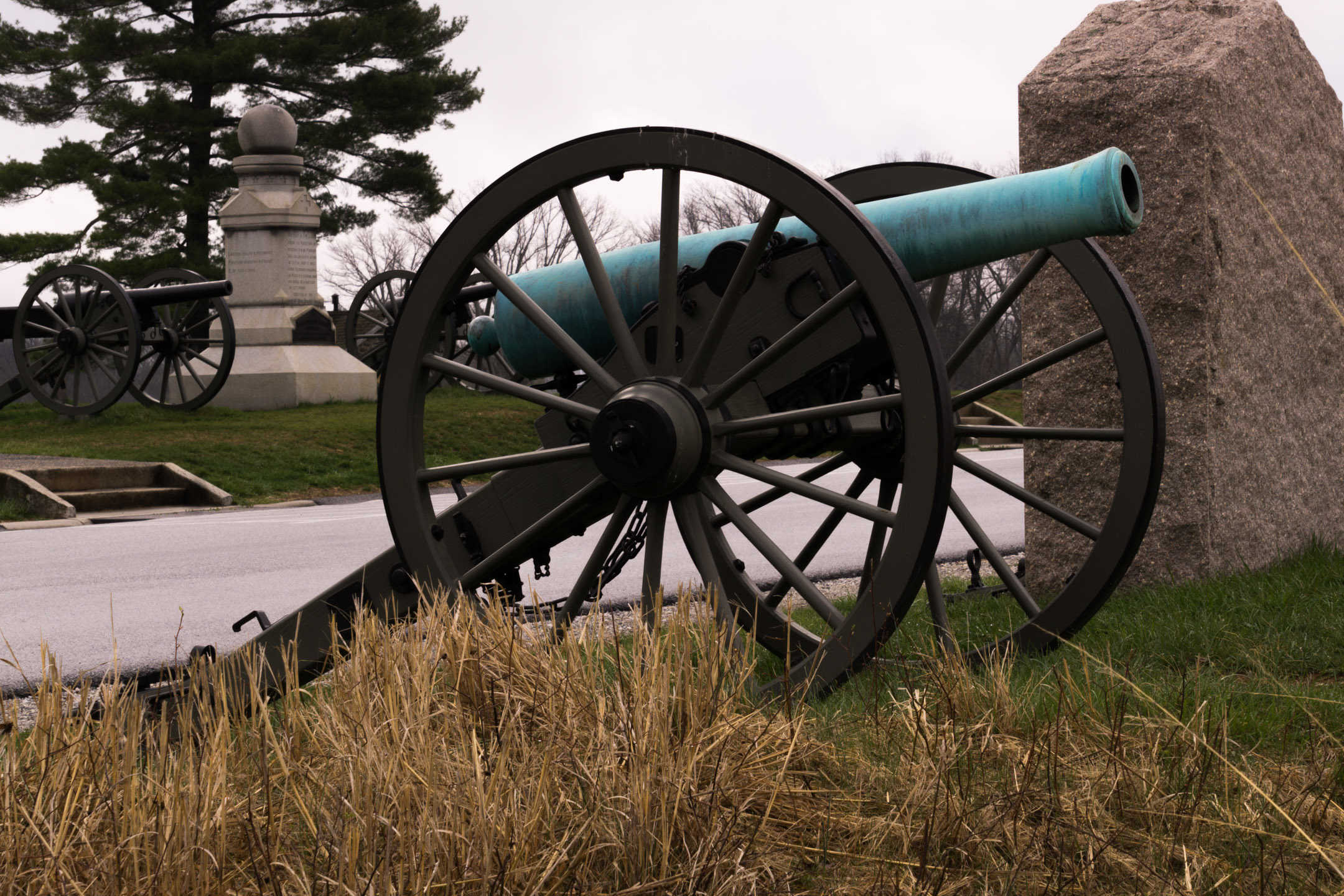 Last weekend, A.D. and I met up with one of his students and we went on a brief journey around Gettysburg, PA and Dover, DE.  You'll have to wait on Dover for next week, but this week I'm sharing some of the fun from Gettysburg!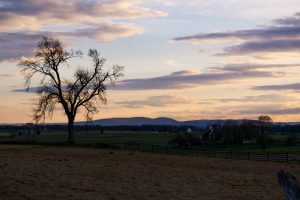 A.D. and I came in the night earlier, as one of the highlights of any Gettysburg trip is getting up early for some early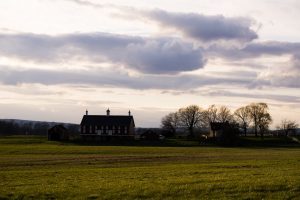 morning fog pics.  We arrived around sunset and took a brief tour through the park as the cloudscapes were wonderful and a great addition to the landscape.  After checking in to our hotel, 1863 Inn of Gettysburg, we searched for the top rated restaurants and found the Garryowen Irish Pub on Chambersburg Street.  I was glad I had called ahead for a reservation as it seemed there might have been a wait otherwise!
I must say that the Garryowen has excellent food and I can't wait for a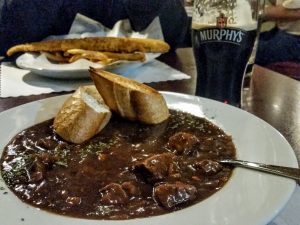 return trip to Gettysburg to sample some more of their foods!  The weather had turned back from the 70's to seasonably cold, and I was warmed entirely by their Guinness Beef Stew.  It was one of the most savory dishes I've ever had the pleasure to enjoy.  You can see A.D.'s Fish & Chips, of which he was also enamored.  They also have wonderful desserts, and I had the Bread Pudding.  Nomz.
Fat and happy, we returned to the inn and got a great nights sleep.
The next morning was threatening snow and rain and the ever-nasty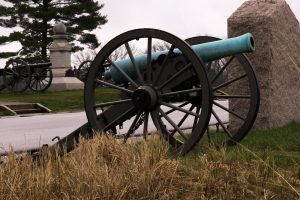 combination of the two, so the three of us met up and decided that we might best eat some breakfast at the Lincoln Diner on Carlisle Street, always a favorite, and wait to see what the weather decided to do. That was a good move as the breakfast was lovely and the weather improved significantly!  There was little of the infamous fog though.
We went out for a couple of hours of shots and returned to warm up with some coffee from the Ragged Edge Coffee House on Steinwehr Street.  I grabbed a bag of beans to go as well, the Honey Processed Honduran Marcala, which we have since delighted over.
In all, despite the brevity of the trip, we had a great time and I am consistently interested in returning!