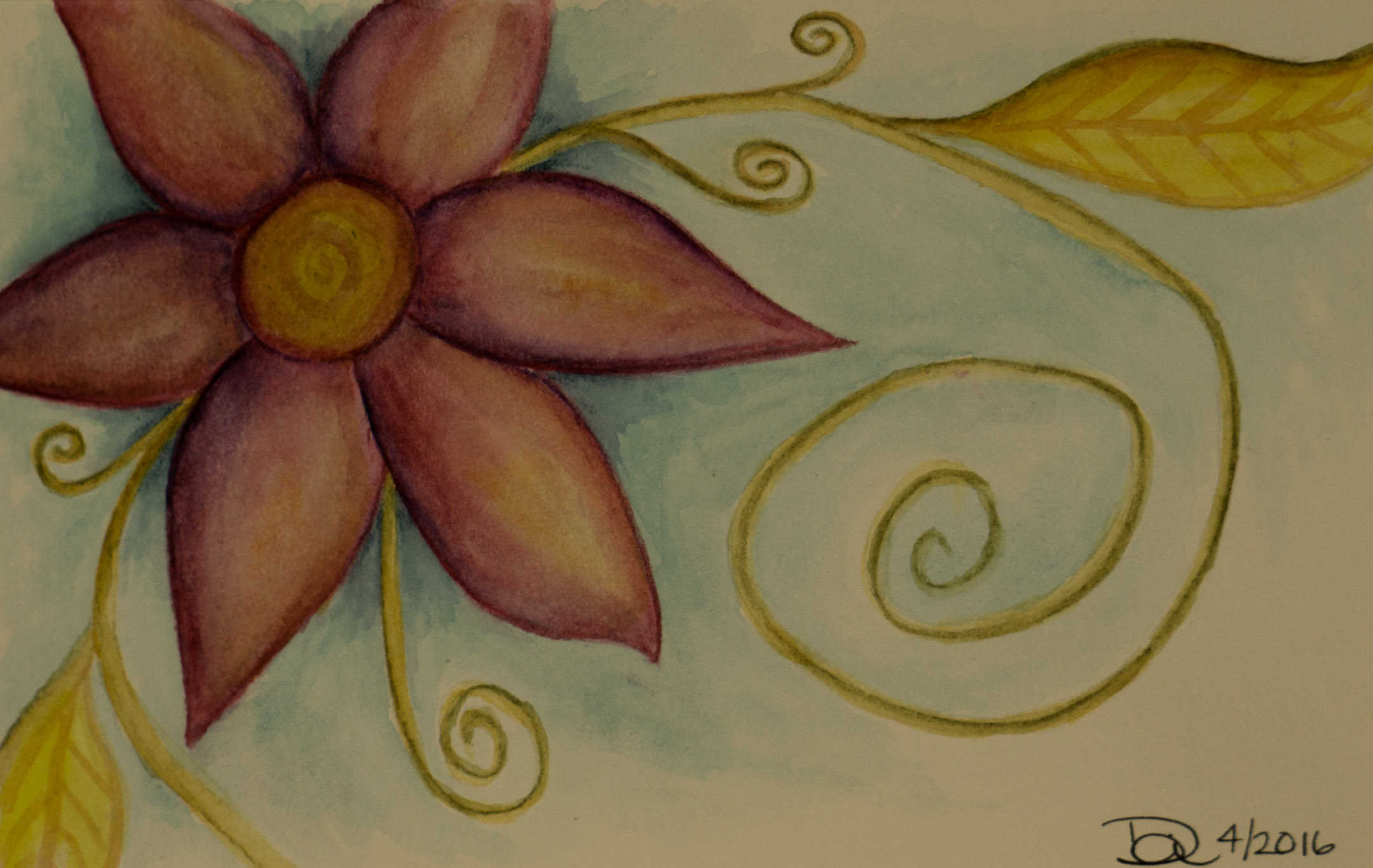 I started this post for my Doodle Flower on April 2.  It is now April 16.  Clearly, something is awry.  The day I did the artwork for this post, I felt uninspired and blah.  But this little bit got me going and I ended up creating through the entire day.
When I went to write though.  Nothing.  Sure, I muddled around for a couple of days and got a few lines down, but I grew annoyed and stopped.  The work week started, we went on vacation, returned to work and am in the middle of a two-day training.
I needed to put an end to the epic procrastination through lack of inspiration and just commit to doing.  Anything.
Everyone has times when they struggle to motivate toward whatever the goal, work or play.  Motivation is the key aspect of why most changes we want to occur, just don't.  I take that into account for my clients as well, knowing how difficult it is to build and retain structure in my own life to make the habits I want part of my life stick.
If I, as a relatively healthy individual with a good job and stable relationship, can't motivate myself toward a change, then how do I expect someone who might be struggling with physical and behavioral health issues, housing, financial and family issues to do better?   If I'm being flip, that is what they pay me for, to motivate and support, but there are so many in my field that simply label the person as non-compliant or resistant and forget there is a person who is struggling.  It's quite frustrating sometimes.
So, just as I instruct my clients, so A.D. instructs me:  you stumbled, get back up and get going.  Don't wish, hope or pray for change, make change happen in your life.
With that shred of wisdom, here is my doodle 🙂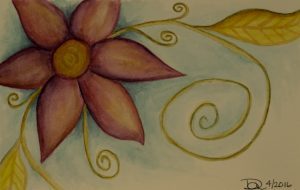 It is nothing spectacular, but it was fun to make and the lesson was useful in terms of learning how to blend colors better.
I used my W&N Cotman Watercolors set, my Inktense pencils, and Koi Waterbrush to make this doodle on 140 lb cold press watercolor paper.
Despite my shortened weekend due to training, I'm hoping that I can get back in the swing of things and give ya'll some more to read and review throughout the coming week.