Food
Holiday Traditions and Baked Beans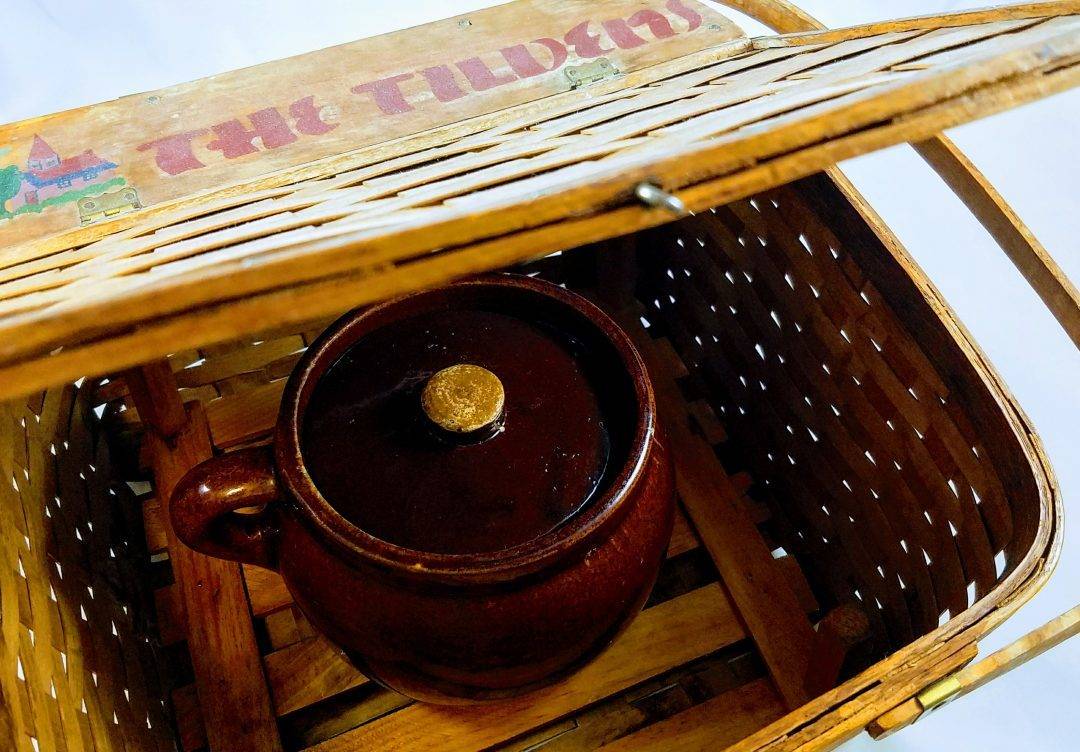 This past year my last living grandparent moved on and it was the first time I took an active role in the sorting of a life.  I guess it is a rite of passage in some ways, as it makes you feel different somehow.  In this process, I ended up with my grandma's bean pot and the picnic basket she used to bring her baked beans to each family gathering.
I intend to carry on that tradition.
Except that I have no idea how she made the beans: they are just as likely tinned beans as they are a super secret recipe for all I know.
A Bean Pot with No Beans?
Stumped, I started to search the internet.  I really don't like off the shelf baked beans.
I then remembered the best baked beans I ever had.  The only thing I know about that recipe is that it is another family's secret and there were butter beans involved.  They were delicious and for the past 15 years I have tried all baked beans that even remotely appeared similar in hopes of finding something comparable.  It has not been a success.
What I did find with a quick search was a good start and blended a couple of recipes together to make my adaptation.
My New Favorite Baked Beans Recipe
1/2 # of bacon, chopped roughly into 1/2″ to 1″ strips
1 medium onion, diced
salt and pepper to taste
2 T apple cider vinegar (ACV)
2 tins of pork and beans
1 tin of butter beans, rinsed
1 tin of dark red kidney beans, rinsed
1/4 c brown sugar
1 1/2 t dry mustard
1/2 t Worcestershire sauce
1 c ketchup
Pre-heat oven to 300F.
In a saute pan of your choice, add the bacon over medium heat and bring to temperature.  Once some fat has rendered, add the onions, salt and pepper and saute until translucent.
Meanwhile, in a large bowl, combine the various beans, ketchup, brown sugar, dry mustard and Worcestershire sauce.
Once bacon and onions are respectively crispy and translucent, deglaze the pan with 2 T apple cider vinegar.  Add to the beans mixture. Fold together gently until well mixed.
Transfer mixture to an oven safe dish.
Bake covered for around 4-5 hours, stirring about every 45 minutes to an hour to check on progress.
As you can gather from the instructions, I ended up using the oven safe dish as my bean pot was a little to small to fit the full contents and as I knew there was a probable mess if I tried to force it, I just went with the larger dish.
Make Ahead for More Flavor and Convenience!
If you are like me and want to make these a day ahead, go for it!  It makes them even tastier in my opinion.  I transfer to my bean pot for presentation and reheat at 300 F for at least an hour before serving.  Make sure you keep an eye on them, stirring about every 20 minutes during this time, and add a tablespoon of liquid as needed to keep the consistency right.  Chicken stock or cider would be best as choices as they will enhance the flavors.
Keep making memories and let me know how you like these in the comments below!
As always if you want to support the work I do here, please use my Amazon Affiliate link for your shopping needs!