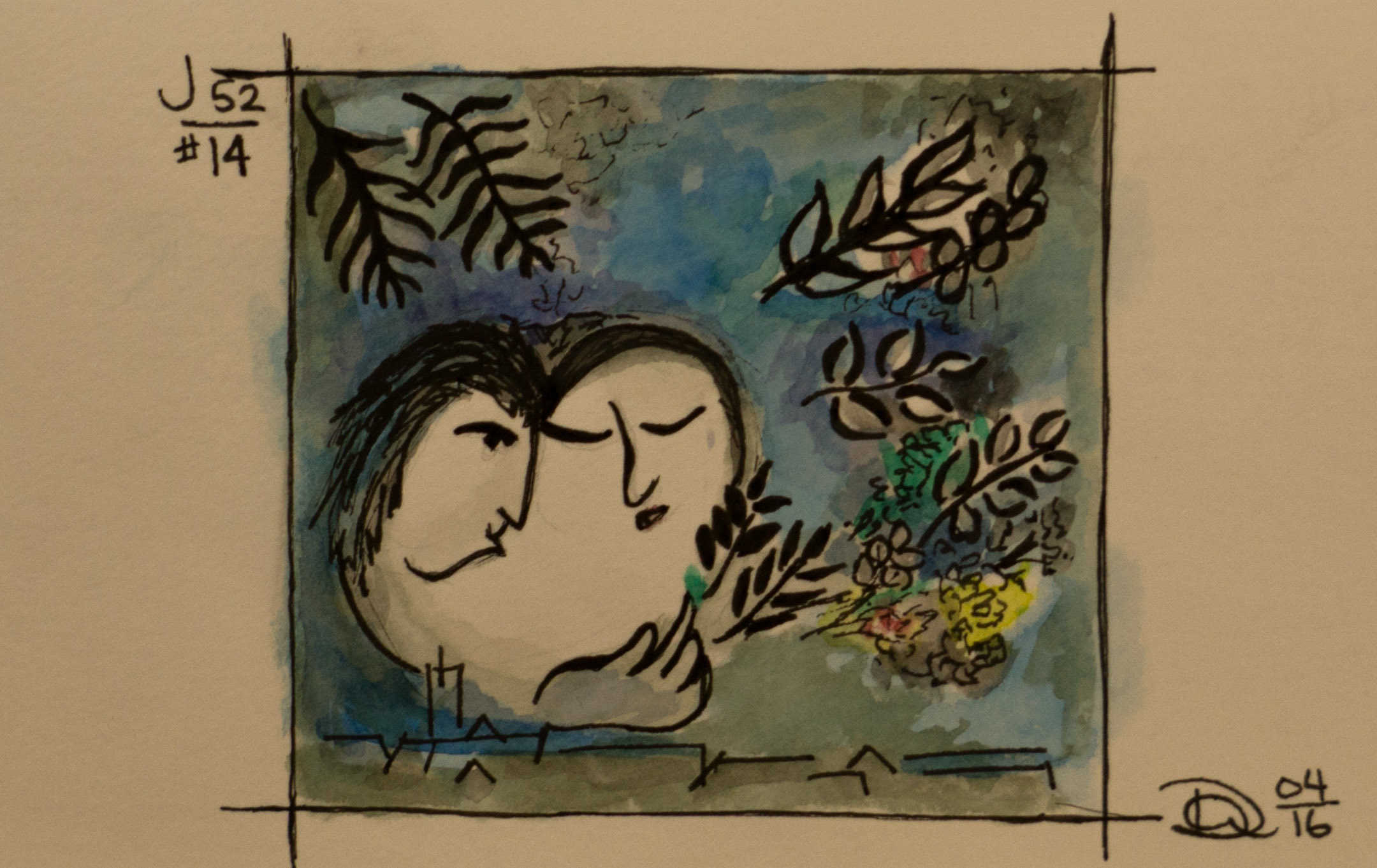 It's been a tough week and I'm trying to get inspired to write about Chagall and reflect on the Love Art, Happy Life assignment, but it's honestly not coming to me.
So, this post will be short and sweet.
Why I Like Chagall
The dreamy quality of most of Chagall's work is what draws me in with the disjointed images and lilting, floating people, like petals falling to earth.  Looking at it is somehow calming, though when I think deeply on it is a little disturbing with the heavy presence of goats.  There really are a lot of goats in his drawings and I'm not sure the symbolism or purpose, but he apparently really liked to draw his wife and goats.  Good for him.
I found inspiration in Gli amanti (The Lovers) 1954/55 as seen here and decided that this piece represented a lot of the aspects of Chagall while being within my skill range.  I really liked the way the heads together made a sort of heart shape, the moon-like quality and placement of the figures over the city and the bright pops of color in an otherwise muted piece.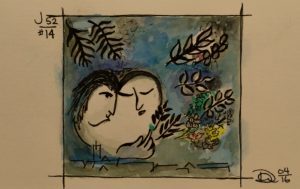 So I used my Micron pens and watercolors to re-create this in my art journal and I feel like it turned out well.
It is quite small, a couple of inches square and sadly, labelled incorrectly with the Journal 52, but otherwise, I feel like it is pretty good.  The white balance could be better as well.
We do what we can do and keep working to improve.  I think that is a good lesson for this post, but also a good take-away from the week in general.