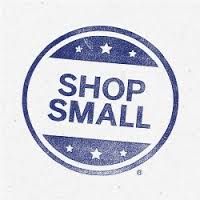 I will soon be the proud owner of a set of Wobble Bottom Glasses!
I'll start at the beginning in that I can often do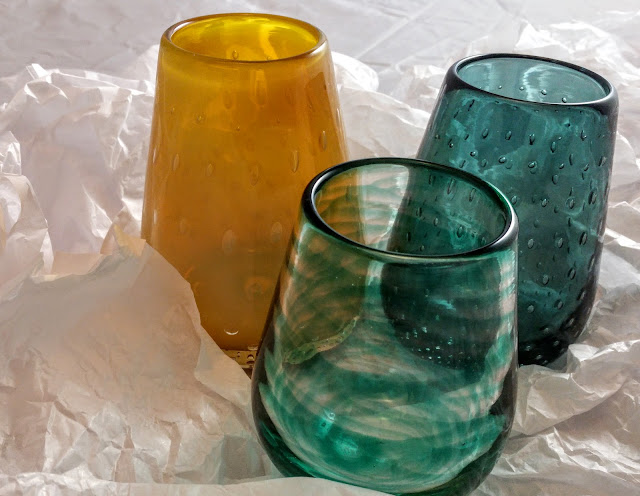 something that others can't:  buy my own Christmas presents and still be surprised when I open them on Christmas Day.  Something about my memory allows me to dump information that isn't critical for the present and while this is typically frustrating, it is awesome this time of year.
If I'm perfectly honest, I had completely forgotten about buying them already until my editorial calendar reminded me I planned to write about them yesterday!  Yes, I'm a day late.  Whoops.
Anywho, I have lusted after these glasses for about a year.  They are just so unique and beautiful, though my pictures don't do them justice!  The glasses are sold at a locally at Pure Balance Therapeutic Massage as the owners' husband is a glass artist and makes them in addition to glass sculpture that he sells at the West End Gallery in Corning, NY.
They have an incredible and pleasing weight and feel to them and are so fun as they are bottom heavy and will roll around like Weebles!  I really can not wait to use these glasses as it feels so good to use beautiful things on the daily.
There is an extremely practical and cheap side to me that loves the idea of my Corelle dish set as it is so terribly durable, easy to clean and somewhat stylish, but there is another part of me bubbling up that is willing to spend a little bit (or a lot) more on something that is hand-made, beautiful and more ephemeral.
This is the part of me that is more in tune with shopping small and local businesses, buying less and having it mean more.  I will keep this series going, theoretically on Friday of each week, and keep exploring the idea and marketing strategy of the Shop Small logo I see around.
Join me next week!